The Vazhakkad police on Tuesday registered cases against 40 people for attempt to murder.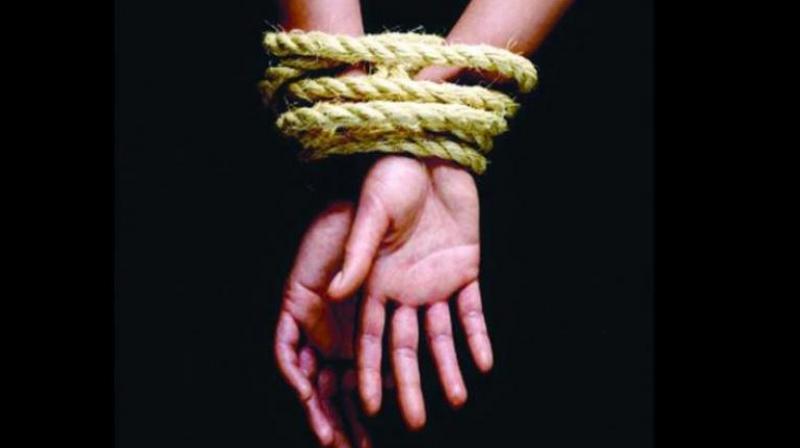 Kozhikode: Two youths were assaulted by a crowd at Chethupalam, Omanoor, on Monday after a school boy cooked up a 'kidnap drama' as he was scared of his poor exam results. The Vazhakkad police on Tuesday registered cases against 40 people  for attempt to murder.
The victims, who were found innocent by the police, are Cheeroth Ra-hmathulla and Kuru-ppath Safarullah, both belonging to Kondotty. They were admitted to the Medical College Hospital here with serous internal injuries.
The incidents started when the 14-year-old boy told the local people that a group that came in a car had tried to kidnap him. The boy also pointed out a car from the CCTV visuals of a nearby shop and the car number was passed on to the police. The local people who searched for the kidnappers found the two youngsters who were going to the police station after the police summoned them. Six youngsters came on three bikes with the boy and blocked their car.
According to Safarullah, the boy did not even look at his face while saying that they were the kidnappers. "They broke the glasses of the car, pulled both of us out and attacked us. We were not even told for what reason they were beating us," he said. "I suspect they are drug addicts and nearly killed us in the attempt," he added.  They did not stop even after the two started vomiting blood and fainted, said the victims.
DySP MP Mohanachandran told reporters that six such cooked-up kidnap incidents had occurred earlier. At Parappanangadi, a girl student spread such a story the other day. But the parents and police investigated it and found it to be fake, he said.