In May this year, Sheikh Mohammed al Maktoum was attending a joint wedding of his three sons in Dubai when he unexpectedly returned to his $106m mansion in the British capital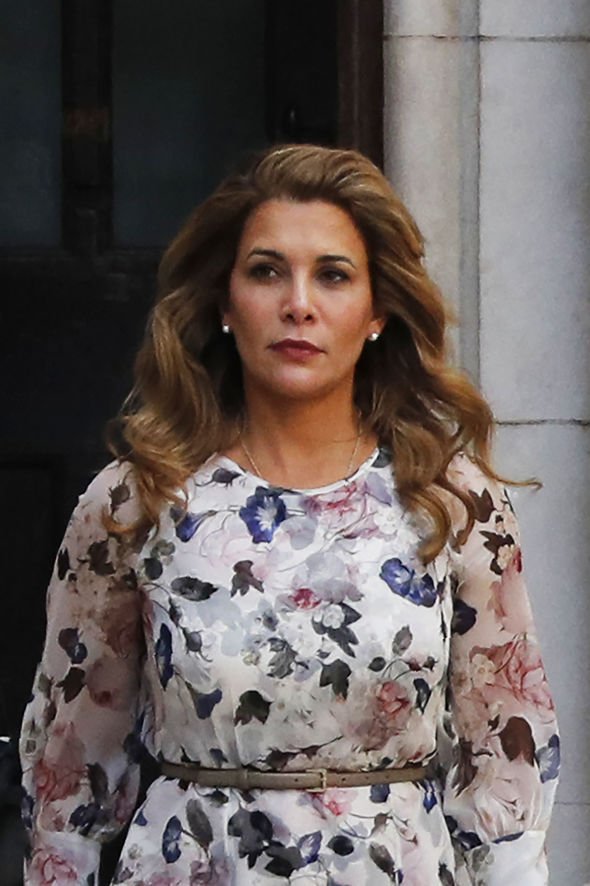 An insider has claimed that Dubai's ruler found his estranged wife Princess Haya Bint Al Hussein with her British bodyguard during a surprise visit to their London home, and suspected the two had "inappropriate contact" with one another.
In May this year, Sheikh Mohammed al Maktoum was attending a joint wedding of his three sons in Dubai when he unexpectedly returned to his $106m British mansion, Daily Mail reports.
According to family sources, the king was "shocked" to see his wife with the bodyguard and immediately demanded her to return with him to Dubai. Princess Haya Bint Al Hussein, 45, reportedly refused to do so and is now embroiled in Britain's most expensive divorce.
According to certain publications, the Dubai ruler also found strips of used condoms beside Haya's bed as well as two glasses, proving the romantic couple were having sex in the bedroom while their children were in the next room. These claims are, however, unconfirmed.
It is being claimed that the billionaire racehorse owner was already skeptical about the relationship between his wife and the former serviceman who provided security detail to the royal family.
According to The Times, Haya Bint Al Hussein lavished several gifts on the bodyguard that raised eyebrows among senior royals, who did not approve of the closeness between the two.
"The Sheikh came back to the house unannounced and found his wife with the bodyguard. His suspicions were confirmed," a source told the outlet. "Having left for his sons' wedding he was not expected to be back so early. He did not tell the staff he would be coming back and arrived unannounced at the house where he found his wife and the bodyguard. They were too close for his liking."
But the Times report also suggested the Sheikh's suspicions were unfounded.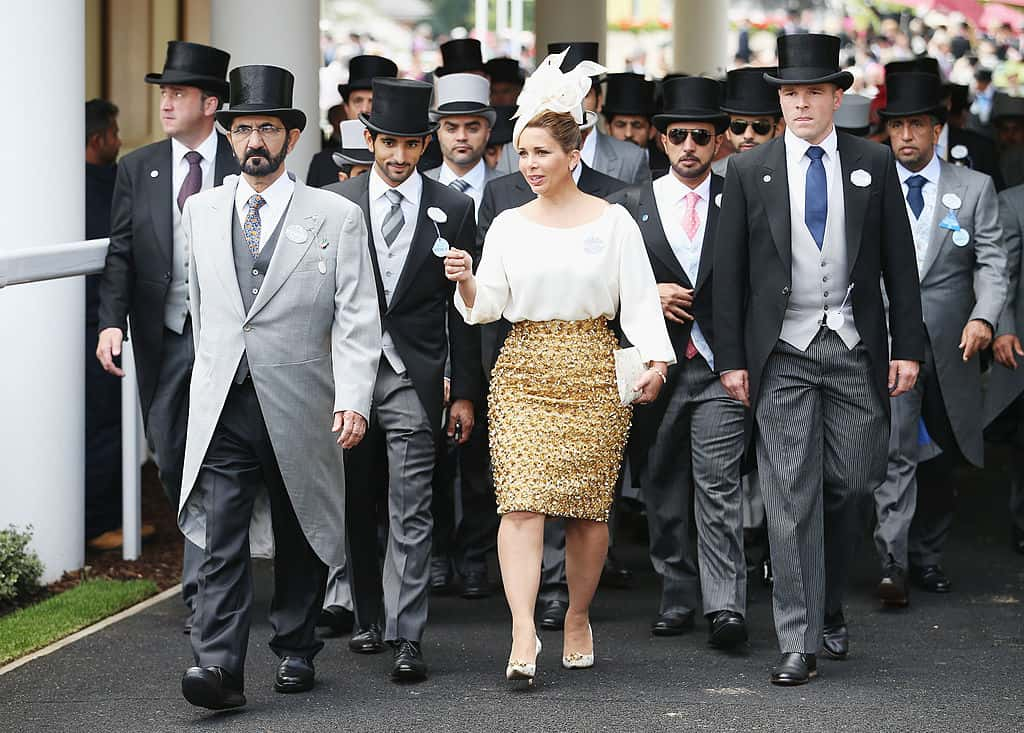 Following the Haya Bint Al Hussein's refusal to go along, the billionaire flew home to Dubai while his wife and two young children remained in London. He would later post a poem online alluding to the alleged relationship.
"You betrayer, you betrayed the most precious trust, and your game has been revealed," he wrote.
Al Maktoum had reportedly left his wife and kids behind to attend his eldest son Prince Hamdan's wedding on May 15, where his two other sons Sheikh Maktoum, Deputy Ruler of Dubai, and Sheikh Ahmad were also wed in a joint ceremony.
Later this month, Haya Bint Al Hussein will appear in court to initiate the most expensive divorce in the UK, with the pair hiring top lawyers, it is claimed.
According to Daily Mail, Haya Bint Al Hussein has called on Fiona Shackleton, the attorney who handled the divorce of Princess Diana from Prince Charles.
The report further stated the estranged couple is also battling in court for custody of their children.
Senior members of the Dubai royal court reportedly became concerned about the "inappropriate intimacy" between the princess and the unidentified bodyguard, sources told Daily Mail. They also claimed the bodyguard is unlikely to ever return to the UAE and shall remain in London after being found with the princess.
According to previous claims, Princess Haya Bint Al Hussein fled from Dubai after spending months "meticulously" planning her escape. She allegedly feared she would face the same fate as Princess Latifa. The daughter of the billionaire sheikh, with another one of his six wives, was reportedly captured as she tried to get away and dragged back to Dubai.
She later claimed in a video that her escape bid was discovered and was subsequently held on her father's orders.
That said, the bodyguard in question allegedly informed Princess Haya Bint Al Hussein about her husband's ill-treatment of Princess Latifa, 33, saying she was allegedly imprisoned and tortured after an escape attempt during her teens and was forced to return to Dubai once again last year after another failed escape.
According to the report, the bodyguard allegedly relayed "disturbing facts" to the Princess, thus inspiring her decision to file for a divorce.
"We hope that when this reaches the High Court the truth about the appalling treatment of Princess Latifa finally comes out," David Haigh from the Free Latifa Campaign said. "Haya Bint Al Hussein is a crucial witness and one person who can tell the world what has happened to Latifa."
Haya Bint Al Hussein is currently said to be hiding with her children in her own mansion that overlooks Kensington Palace. She is now the subject of unprecedented legal action by her husband, who is reportedly trying to obtain a court order to have his children flown back to Dubai.