Oppo harps on Sudhakaran's criticism.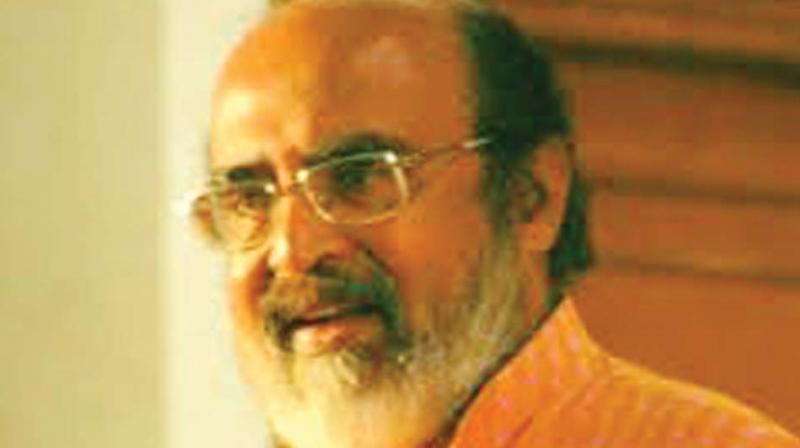 Thiruvananthapuram: The opposition UDF on Monday sought to corner finance minister Thomas Isaac in Assembly raking up the criticism raised by PWD minister G Sudhakaran against KIIFB.
Opposition leader Ramesh Chennithala who led the attack said Sudhakaran had actually targeted Isaac while criticising KIIFB. The PWD minister during a Engineers meet here on Sunday had described Chief Technical Examiner of KIIFB as a Bakan. He referred to the mythical Asura in Mahabharata  alleging that  CTE was gobbling up every proposal submitted to him by the department.
Despite opposition's provocative statements, Isaac didn't reply to the allegations during Zero hour. However, later during the discussion, finance minster said there would be no compromise on quality or time bound implementation of projects.
Sudhakaran who was present in Assembly during opposition attack on Isaac quoting his statement, however remained silent. He didn't get provoked by the opposition MLAs.
Sources said KIIFB had created Technical Resources Centre (TRC) to ensure quality and to assist SPV and department officials.  The TRC provides high quality technical advise to the departments.
For discharging the responsibility of ensuring quality, a system of Inspection Authority (technical/administrative) has been included in KIIFB Act. A law unanimously passed by Assembly had given extensive powers to Inspection Authority for examining the projects.
Kerala Road Fund Board is the Special Purpose Vehicle for these projects. Selection of SPV is something which comes completely within the powers of the public works department.
At the same time roads under World Bank assisted KSTP projects and City Road Improvement Project has been taken from PWD and transferred to KSTP division and Kerala Road Fund Board. However, in KIIFB projects these roads are not being transferred.
The execution of the projects are only under the ownership and within the powers of the department. This system was decided by the government as it felt this was good for increasing the efficiency of the department compared to KSTP –CRDP.
For each project there is a tripartite agreement involving PWD secretary, SPV CEO ( in this case KRFB), KIIFB CEO.