Sudheeran said as per the draft feasibility report only Rs 3,000 crore was spent on land acquisition.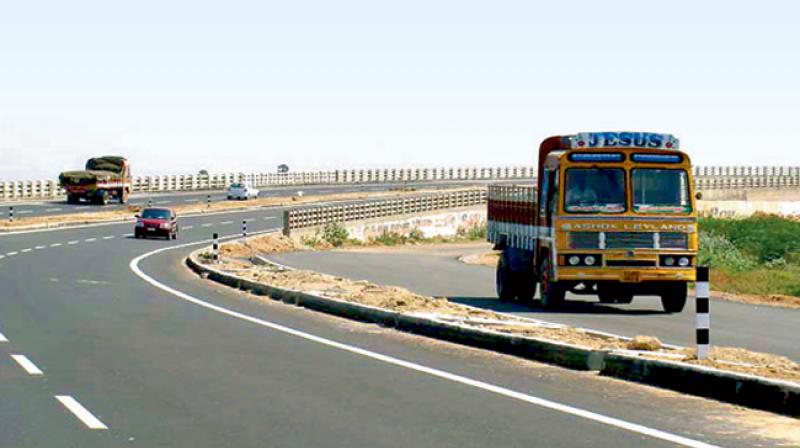 Thiruvananthapuram: When the National Highway development is witnessing slight progress in the state, it allegedly was being done without a proper feasibility study on the project cost, compensation and rehabilitation packages.
Congress leader V. M. Sudheeran has shot off a letter to chief minister Pinarayi Vijayan after the High Court questioned the estimate of Rs 21,000 crore for land acquisition and Rs 5,250 crore contribution from Kerala Infrastructure I-nvestment Fund Board (KIIFB).
With the HC not getting convinced on the statistics, Mr Sudheeran said as per the draft feasibility report only Rs 3,000 crore was spent on land acquisition. He alleges that instead of holding an honest study on calculating the expenditure, the PWD officials depended on hearsay.
He said initially, the land acquisition cost was Rs 24,000 crore which had since come down to Rs 21,000 crore.
"But later, the media reported that the total expenditure towards land acquisition alone would come to Rs 30,000 crore. These varying figures could have been avoided if the feasibility study was objectively undertaken," he said.
The Right to Fair Compensation and Transparency in Land Acquisition, R-ehabilitation and R-esettlement Act of 2013, clearly states that the families should be first rehabilitated before taking their land away.
He alleged that so far nowhere in the state, the government had rehabilitated the affected families. He also vehemently criticised the LDF government offering to pay 25 per cent of the compensation package which no other state in the country had done.
"Competent Authority of Land Acquisition for NH (CALA NH) offices has come up with an order stating that when distributing the compensation six per cent should be reduced towards salvage charge. Earlier, salvage charges were incurred from only those building owners who claimed the debris," he said. He added that revenue department officials are under huge stress after the government warned them of dire consequences if they provide compensation package at inflated rates.